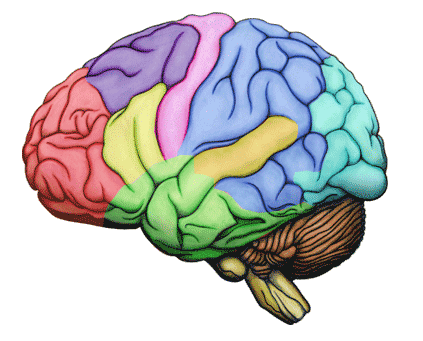 NEUROPSYCHOLOGY ASSOCIATES
A Board-Certified Neuropsychology Practice
WE REMAIN OPEN FOR IN-PERSON EVALUATIONS! We are a fully COVID-19 vaccinated practice.
Masks are optional in our office, so feel free to wear one if it is comfortable for you.
Also note, we are an out-of-network provider and do not accept any form of insurance. Thank you.
JOEL E. MORGAN, Ph.D., ABPP-CN
Dr. Joel E. Morgan earned his Master's degree in school psychology from Fairleigh Dickinson University and his Ph.D. in clinical psychology from the Graduate Faculty, New School for Social Research (1986). In 1998, he was certified by the American Board of Professional Psychology (ABPP) in Clinical Neuropsychology. Dr. Morgan has also been awarded board certification in the new ABPP subspecialty of Pediatric Neuropsychology, the first in NJ with that credential.
Contributions to the Field of Neuropsychology
Dr. Morgan has over 75 peer-reviewed publications including book chapters, journal articles and invited presentations on the subjects of ethics in Neuropsychology, a variety of Neuropsychological and psychiatric disorders in children and adults, and forensic practice issues. He is the Senior Editor of the Textbook of Clinical Neuropsychology, co-edited with Dr. Joe Ricker (the second edition of the book was published in 2018). He co-edited the Neuropsychology of Malingering Casebook with Dr. Jerry Sweet, which includes contributions by the world's leading Forensic Neuropsychologists. Dr. Morgan also published the Casebook of Clinical Neuropsychology, co-edited with Drs. Ida Sue Baron and Joe Ricker, as a compilation of both classic and unique cases seen within the field. In addition, Dr. Morgan is a past member of the Board of Directors of the American Board of Clinical Neuropsychology (AACN), an active consultant for numerous professional sports programs regarding concussion and performance-enhancing substances, and he is a reviewer for 13 professional journals.

Dr. Morgan has a particular passion for training students and early career neuropsychologists. He serves as an Oral Examiner for the American Board of Clinical Neuropsychology (ABCN) and has enjoyed numerous university faculty positions, most recently, as an Adjunct Associate Professor of Neurology position at Rutgers - New Jersey Medical School. He further served as one of Division 40's Representatives to APA Council. Given his extensive professional interest in forensic neuropsychology, he was one of five nationally recognized Neuropsychologists chosen by the American Academy of Clinical Neuropsychology to lead a work group for a national consensus on effort, response bias, and malingering (Heilbroner, Sweet, Morgan, Larrabee, & Millis, 2009) appearing in The Clinical Neuropsychologist. He is actively involved in the creation of the Forensic Neuropsychology sub-specialization.
DENISE M. KROUSLIS, BA, CSP
Denise M. Krouslis earned her Bachelors of Arts degree with honors in Psychology with a minor in Cognitive Science from Montclair State University. Most of her professional career experience is in the pharmaceutical and mental healthcare industries.
While at Montclair State University, she was a member of the Psychology Club and also was a Laboratory Research Assistant where she supported the Cognitive Neuroimaging Laboratory Director with research concerning specific functions of the human brain.
​
Prior to Montclair State University, Denise studied Early Childhood Education and Child Development at Felician University, so she has a broad understanding in both of those fields as well.
In the pharmaceutical industry, Denise was a Clinical Data Manager responsible for handling the data needs for numerous clinical research trials. During this time, she developed the foundation of her clinical research experience, learned the ethical guidelines that are required when conducting research trials, and also developed the passion for the research process as a whole.
Denise obtained a Certified Specialist in Psychometry certification from the Board of Certified Psychometrists, plans to renew this fall, and is a member of the National Association of Psychometrists. She has a strong passion for psychological and neuropsychological research, while also developing the continual understanding of the human mind.
Denise is responsible for scheduling all clinical and forensic appointments, providing a detailed explanation of what to expect during the visit, and coordinating care between patients and Dr. Morgan. Denise is a Neuropsychometrist who is well-trained in administering psychological and neuropsychological tests across the lifespan for both clinical and forensic evaluations. She can be reached at contact@npanj.com or 973.267.5646.
Contributions to the Field of Neuropsychology
Denise assisted Dr. Morgan and peers with review, proofreading, and editing of: Morgan, J.E. & Ricker, J.H. (Eds.), (2018). Textbook of Clinical Neuropsychology, Second Edition. New York: Routledge Press.